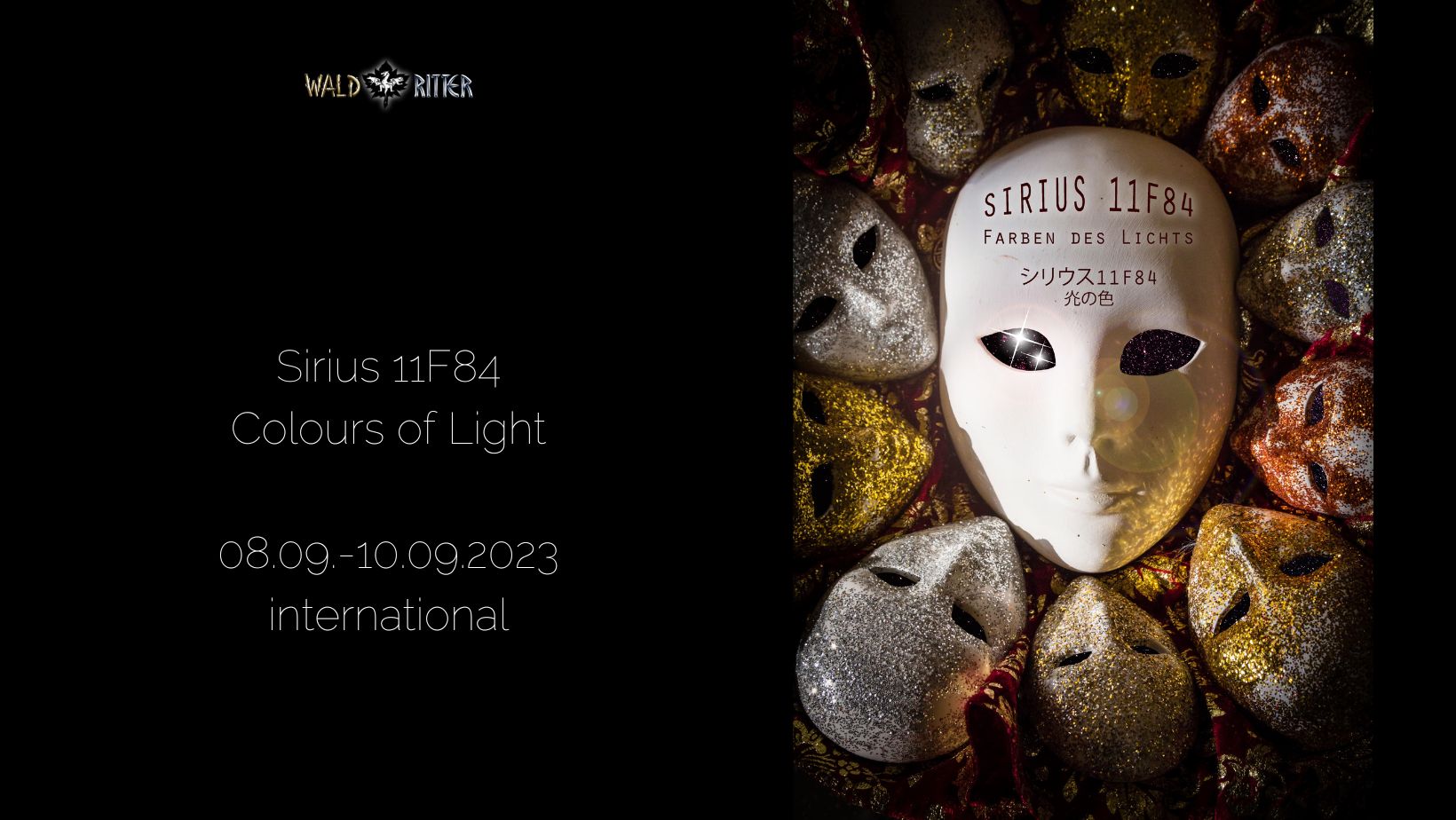 Sirius 11F84 – Colors of light
Age: 18 years and older
When: 08.09.-10.09.2023 international
15.09.-17.09.2023 german
Where: Herten, Kreativ.Campus in NRW, Germany
Organizer: Waldritter e.V.
Price: 150 €, reduced 100 €
Contact: Carola.Nebe@waldritter.de
What is the story about
A representative delegation of 5 humans is sent to the interstellar association on the planet New Orea after Earth's first contact, in order to apply for admission to the association. Here the Earthlings encounter an extraterrestrial, utopian civilization whose behavior and communication is so different that problems and misunderstandings arise.
The larp is all about frustration in space and a world alien and out of zour comfort zone. The larp aims to inspire you to see the world through other eyes and broaden your horizons. The larp shows you beauty, but it´s not a feel-good larp.
Trigger Warning: We will be using light and sound effects. If you are sensitive about this, please contact the orga beforehand.
The larp is aimed at newcomers as well as experienced larpers.
This run of the larp will take place in english. On 15.09.-17.09.2023 there will be another run in German.
The game will be held at the Kreativ.Campus Herten – and especially in an old Woolworth department store (1600sqm), which the Waldritter e.V. bought a few years ago and converted into a spaceship LARP location.
Directions/Arrival/Schedule
We will meet at the Ludothek of the Waldritter e.V. on Friday for the start at 6pm.
We will start with a workshop to introduce the rules and the setting. The LARP will end on Saturday evening. After a reflection of the game on Sunday, the event ends at 1 pm.
Parking
Paid parking (weekdays 8 am – 6 pm) can be stopped and unloaded quite close to the location at the "Marktplatz 45699 Herten". Free parking is possible afterwards for example in the streets "In der Feige", "Nimrodstraße" and "Wilhelmstraße".
Accommodation
Overnight stays will be in shared rooms in double bunk beds with pillows and blankets.
Therefore, please bring the following with you in any case:
– sheets and covers for pillows / blankets
– towels
Character Roles
Character roles are written, linked, and assigned by the Orga. Adjustments can be made in consultation.
Character roles will not be distributed until 1-2 months before the game. This time is intentionally kept short, as this is a ready-to-play larp and we don't want anyone to have a long preparation time. Therefore there will be no pre-play and the participants can just come to the larp without any arrangements or preparation.
There will be 4 – 6 Terrans and 24 Oreans. The roles of the Terrans are especially intended for newcomers to the larp and associated beginner workshops are planned for them. For the Oreans there will be intensive character workshops.
Episodic Game
The larp will be played in several episodes, thus offering a rest in the night for orga and participants.
More information in the design document.
Registration
The registration is open and ends on June 30th 2023.